Different by design.
Create is both a company and a culture. Working with us means being part of a close-knit community that stands for innovation, authenticity and compassion. We achieve this by focusing on creative flow, keeping our relationships real, and making sure our shop remains intimate. This helps us attract like-minded creatives.
OUR CREATIVITY COMES FROM OUR DIVERSITY

We show our diversity through our composition while continually striving to improve:

50% Women in Agency Leadership
38% Women in Overall Agency Composition
35% Minority Race Ethnicity & Gender
FREEDOM & FLEXIBILITY
Because of our hybrid workplace and leading-edge technology, our team is empowered to work wherever they feel most comfortable.
COMMUNITY CRAFTED BY CULTURE
We believe that when you like, respect, and are impressed with the passion of the people around you, you bond with them.
COME FOR THE FUN. STAY FOR THE CAREER.
Create invests in the long-term development of our colleagues through mentorships and internal programming/education based around individual career plans. That's why people stay and grow here:
Jonathan Gitlin
2006: Graphics Intern
Present: President
Dan Pfister
2008: Director of Business Development
Present: EVP & Head of Games
Mark Dacey
2010: Editor
Present: Executive Creative Director
Heather Kreamer
2011: Music Supervisor
Present: Head of Music
Dee Dee Cecil
2013: Copywriter
Present: Creative Director & Head Writer
Michael Gadd
2012: Controller
Present: Chief Financial Officer
Executive Management

Mark Dacey

VP, Executive Creative Director

Vijay Sodhi

VP, ASSOCIATE DIRECTOR – LONDON

Suneil Beri

MANAGING DIRECTOR – LONDON
Executive Management

Mike Sausa

EXECUTIVE CREATIVE DIRECTOR, INTEGRATED DESIGN

Oyd Craddock

CREATIVE DIRECTOR, DIGITAL & SOCIAL

Dee Dee Cecil

CREATIVE DIRECTOR, HEAD WRITER

Tom Ham

DIRECTOR OF BUSINESS DEVELOPMENT, GAMES

Hazar Bayindir

ASSOCIATE CREATIVE DIRECTOR

Kate Adkins

Associate Creative Director
What we do
By bringing together the most talented creatives and giving them the resources and environment to excel, we consistently deliver creative work that makes a difference.
AV/Content
Trailers
TV Spots
Podcast Creation
Content Marketing
Sizzle Reels
Investor Day
Presentations
Music Composition
Sound Design
Visual Design
Key Art
Logos
Title Treatments
Title Sequences
Graphics
Packages
Motion Graphics
Visual Effects
Brand Systems
Cinemagraphs
Strategy
Brand Strategy
Campaign Strategy
Content Strategy
Channel Strategy
Competitive Research
Messaging
Copywriting
Multicultural Marketing & Insights
Digital/Social
Social Content
Community
Management
Influencer Activations
Social Monitoring & Reporting
Experiential
Activations
Online Advertising
Online & Mobile Games
Technology
NFT Consultation, Strategy and Campaign Creation
Augmented Reality Experiences
Virtual Reality Experiences
Product Marketing Automation
Production
Marketing Shoots
Photo Shoots
Live Event Shoots
Live-Action Production
Podcast Production
Post Production
Finishing
Clients:
Relationships are everything to us and we care for them above all else. Battle-tested and trusted by the most prestigious entertainment companies in the world, we find ourselves uniquely inspired through each collaboration.
Awards:
For almost two decades we've proudly achieved a consistent track record of award-winning creative excellence. Our top honors include:




1 International Lumiere Award

1 Production Music Awards


4 Entertainment Bowling League Champions
Designed to support the continual evolution of Create's cultural impact, Create Better proudly donates the talents of the agency to support the work of emerging independent storytellers and meaningful social projects.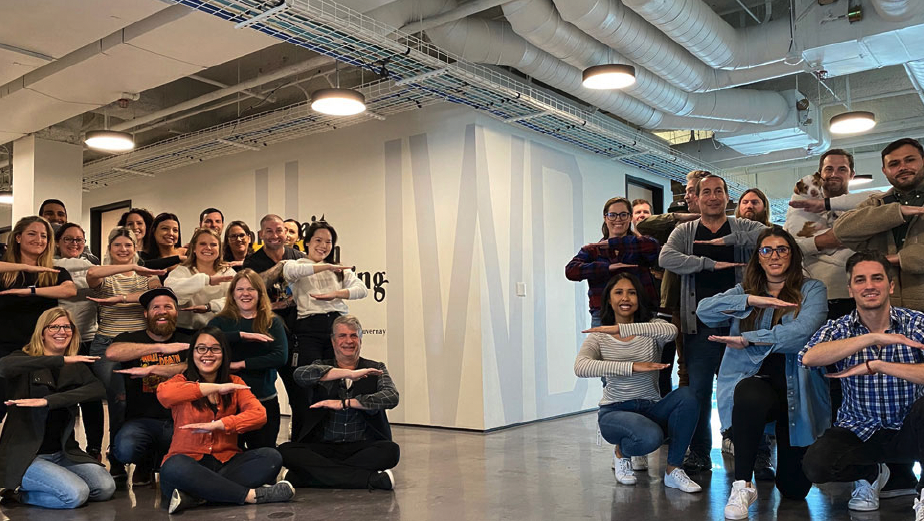 So how do we do it?
Better our world by improving our impact on the environment
Better our community through non-profit partnerships and events
Better our company by encouraging more diversity & inclusion
Better our people through mentorship, skills, & leadership training
Organizations we support
We offer a career path built to encourage growth and success.